Microsoft's Glasses Monitor Blood Pressure
Posted by
31/08/2018
1 Comment(s)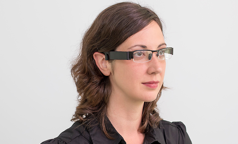 In the past, number of attempts have been tried to accurately measure blood pressure, but the upper-arm cuff remains the standard used in hospitals, clinics, and by patients at home. People that require frequent daily checks of their blood pressure know that it can often be inconvenient to have to have a cuff-based pressure monitor always on hand.
Researchers at Microsoft have been working on a wearable set of glasses that can measure the blood pressure using a combination of three optical sensors and a three-axis accelerometer. The smart glasses developed by Microsoft Research's Glabella Project use optical pulse sensors to detect the blood flowing through different artery locations in a person's head.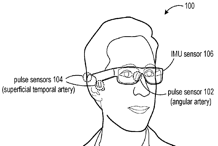 The objective of the Glabella Project is to create an easy-to-use system to help people suffering from conditions like hypertension, which requires continuous blood pressure monitoring outside of a hospital setting. Microsoft filed a patent for the "head-mounted device for capturing pulse data" about a year ago, and it was published online just last month.
Source :- https://spectrum.ieee.org/the-human-os/biomedical/devices/microsofts-glasses-monitor-blood-pressure
Author's Bio