Tips to Handle Laboratory Centrifuge
Posted by
31/12/2018
1 Comment(s)
If you are nervous handling the Centrifuge for the first time, then here are some quick tips you need to follow to avoid any undesirable situation. If you are a fresher or on training then these guidelines will definitely ensure apt use of the instrument.
Handling of Centrifuge:-
The personnel involved in the handling of the instrument should be properly trained for the safe usage and mechanics of the centrifuge, steps to be taken during spillage of hazardous chemicals or biological agents. A sound knowledge regarding the maintenance of the centrifuge should also be provided to ensure proper care of the instrument and for its long-term functioning.
Maintenance of Centrifuge:-

Carefully read through the instructions given in the manual regarding the use of the centrifuge before handling the instrument.

The centrifuge should be placed on a smooth, even surface to avoid unhealthy vibration of the machine. Using a mercury bulb, the centrifuge is leveled on the tabletop or a platform.

After every use, check for any spillage and clean the rotors if required. Wash the rotors with a suitable disinfectant in case of any spillage. Dry the rotors by wiping them properly to avoid entry of moisture inside the centrifuge.

Involve weekly or fortnightly cleaning of the entire instrument. This includes wiping the centrifuge with a disinfectant or 70% ethanol.

If refrigeration mode was switched on, care should be taken that the interiors of the centrifuged be properly wiped. This is essential since persistent damp conditions might rust the internal body of the centrifuge or its accessories. Also, unattended moisture-laden areas may catch fungus, hence appropriate steps to be taken to avoid such circumstances.

Rotors spin at a very high speed and should be properly aligned to avoid any mishap.

Balance the tubes before starting with centrifugation to avoid any disturbances during the process.

If the centrifuge vibrates due to an imbalance of the tubes, immediately press the "Stop" button.

Do not open the lid when the centrifuge is under working condition.

Maintain a logbook for the entry of time of usage and the personnel involved to track any mishap.

Cover the centrifuge when not in use.

An Annual Maintenance Contract should be followed to calibrate the instrument by an external agency for efficient working of the instrument on a long run.
Pin down these tips next to the centrifuge machine for user convenience.
Author's Bio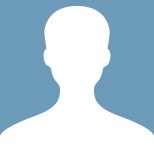 Author's name: Kalyani Koli
Kalyani Koli, a post-graduate in Biotechnology, from the University of Mumbai with extensive 8 years of experience in the field of Animal Cell Culture and Immunology. She works as a Senior Cell Culture Analyst at Department of Animal Cell Culture. She has also worked as Copy Editor for Elsevier, Williams & Wilkinson and America Online. Follow Kalyani on Facebook