Things You Should Know Before Starting a Lab
Posted by
03/02/2019
2 Comment(s)
Being a new start-up, you are excited about setting up your new lab, spending sleepless nights over layout designs, working on quotations and building a good team for the smooth running of your new venture. Working on a few details will help in building a successful organization.
Criteria for Lab Set-up:-
First of all, it is very important to understand the type of lab you need to set-up. Design a layout to include the testing area, instrument room, biosafety areas, storage area, gowning area, washing area, study area, and emergency exits. Depending on the budget, finalize the equipment to be purchased. Accordingly design a layout, allocating proper location to each instrument.
Once the layout is approved, it is important to consider the flooring and the surface of open bench tops. All the surfaces should be smooth and easy to clean. It is necessary to avoid cracks on the floor and walls as it may attract dust. Firm flooring with proper skirting is advisable in areas where liquid nitrogen tanks are to be stored. Spillage of liquid nitrogen might result in cracking of the floors.
Plan spaces for storage cabinets to place bags and bench tops for writing purposes. If the plan is to start an Analytical lab, then it is important to have a controlled environment. For labs where sterility is the criteria, arrangement for proper Biosafety levels is crucial.
If your lab executes staining procedures, place wash basins at convenient locations. Washing areas should be properly planned depending upon the type of lab set-up.
Designated areas for storage of hazardous chemicals or infectious agents must be considered.
Approval from regional regulatory bodies is required if lab animals are to be used for experimental purposes.
It is also important to ascertain the risks associated with area built-up like fire or corrosion of work stations owing to continuous use of chemicals. The laboratory should have designated areas for storage of fire extinguishers along with the necessary documentation regarding its use.
Biosafety used for performing sensitive work like handling infectious material should be labeled with "Hazard" symbol.
Place dustbins at appropriate locations. Safe disposal of trash containing hazardous material must be initiated as per government norms. Hazardous waste must be disposed of in bags having potential hazard symbol.
Hazardous infectious waste requires autoclaving before disposal. A designated autoclave must be used just for disposal purpose.
Proper arrangement to provide emergency exits is mandatory.
Another important aspect while starting a new lab is to build a vibrant team. Selection of efficient lab manager who has a good hold over day-to-day activities is advisable. Do not rush into fast hires. Invest enough time selecting your staff. Recruiting experienced and knowledgeable staff will create a healthy working environment desirable for operation of a new venture in long-run.
To conclude, it is very important to understand that running a lab is a costly affair and so it is necessary to vision your expenses. Try to save every penny possible. A proper tab on the use of consumables and chemicals is expected to avoid unnecessary ordering of duplicates. Record of stock should be maintained by the lab manager for user reference. The stock record should be religiously filled by the members upon receipt and usage of lab material.
If each person working in the lab abides by the laid quality policies, easy functioning of the lab will be achieved.
Author's Bio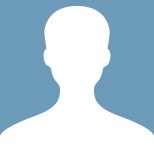 Author's name: Kalyani Koli
Kalyani Koli, a post-graduate in Biotechnology, from the University of Mumbai with extensive 8 years of experience in the field of Animal Cell Culture and Immunology. She works as a Senior Cell Culture Analyst at Department of Animal Cell Culture. She has also worked as Copy Editor for Elsevier, Williams & Wilkinson and America Online. Follow Kalyani on Facebook