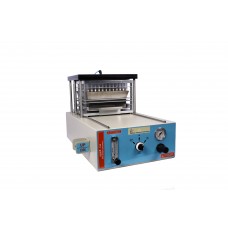 The speX96 and speX 144 are Postive Pressure manifols Solid Phasse extraction systems used extensively in Clinical research laboratories having a high throughput.
With distinct batches, errors are diminished, same parameters are maintained and costs of standards are lowered besides meeting the guidelines required by regulators.
Visit www.takaheinstruments.com for more information.
Solid Phase Extraction System