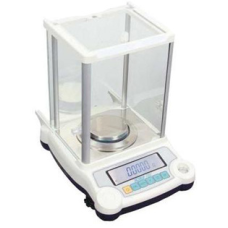 Our analytical balances have unparalleled weighing performance, ease-of-use , and comprehensive connectivity options: essentials for today's regulated environment, but also invaluable for increasing productivity and quality in every lab. Unparalleled weighing performance, built-in safety features ensure accurate, reliable and secure results.
Easy Access, Frame less Draft-shield with Removable Doors

All side doors disassemble in seconds, and together with a stainless steel base, make it fast and easy to clean.

Latest 21st Century DLS Single Block technology Strong Anti-Shacking for highest stability and accuracy.

Single Touch External Calibration.

Back-light LCD for easy view.

Standard 1500V isolation USB port, ease to connect with PC.

18 Standard units, with all character mark.
Direct access to Windows system, ease to connect with Windows word, excels etc.
Analytical Balance