Bioinformatics Tackles the Flu
Posted by
21/12/2016
0 Comment(s)
The Sanofi Pastuer team dons 3D glasses to observe an antibody binding two virus particles
Eliud Oloo manager of the Structure, Genomics, and Informatics group at Sanofi Pasteur explains that the 3D visualization lab allows performing a visual analysis of these molecules at the atomic-level detail,". It makes efficacious and pulls up image after image of the virus onto the screen, sometimes zooming to the level of individual hydrogen bonds. That detail and being able to see it in a realistic, 3D way is assisting in designing vaccines that are more efficacious and last longer, says Oloo.
At present, the team's goal is to assist produce what they call a "broadly protective influenza vaccine," or BPIV, which would protect an individual from many flu strains, even those that haven't emerged yet, over multiple years.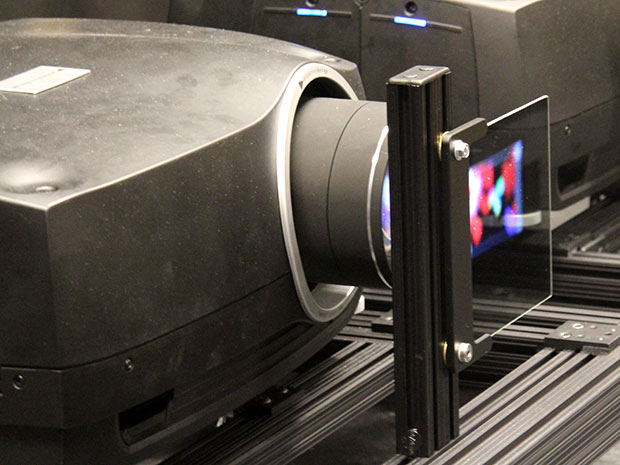 One of the two projectors in Sanofi Pasteur's 3D visualization room
This vaccine helps thousands of lives but it is sufficient for a room and this vaccine only protects 50-60% of people who receive it. This visualization room was so effective and interesting there are having two high-resolution projectors produce images for the left and right eye, to create the 3D effect. The group has also used the visualization methods to study Zika, respiratory syncytial virus (RSV), and other infectious diseases.
For more details: http://spectrum.ieee.org/the-human-os/biomedical/imaging/bioinformatics-tackles-the-flu
Author's Bio