Fiber Lasers: 2 μm thulium fiber laser offers precision surgery promise
Posted by
18/08/2017
0 Comment(s)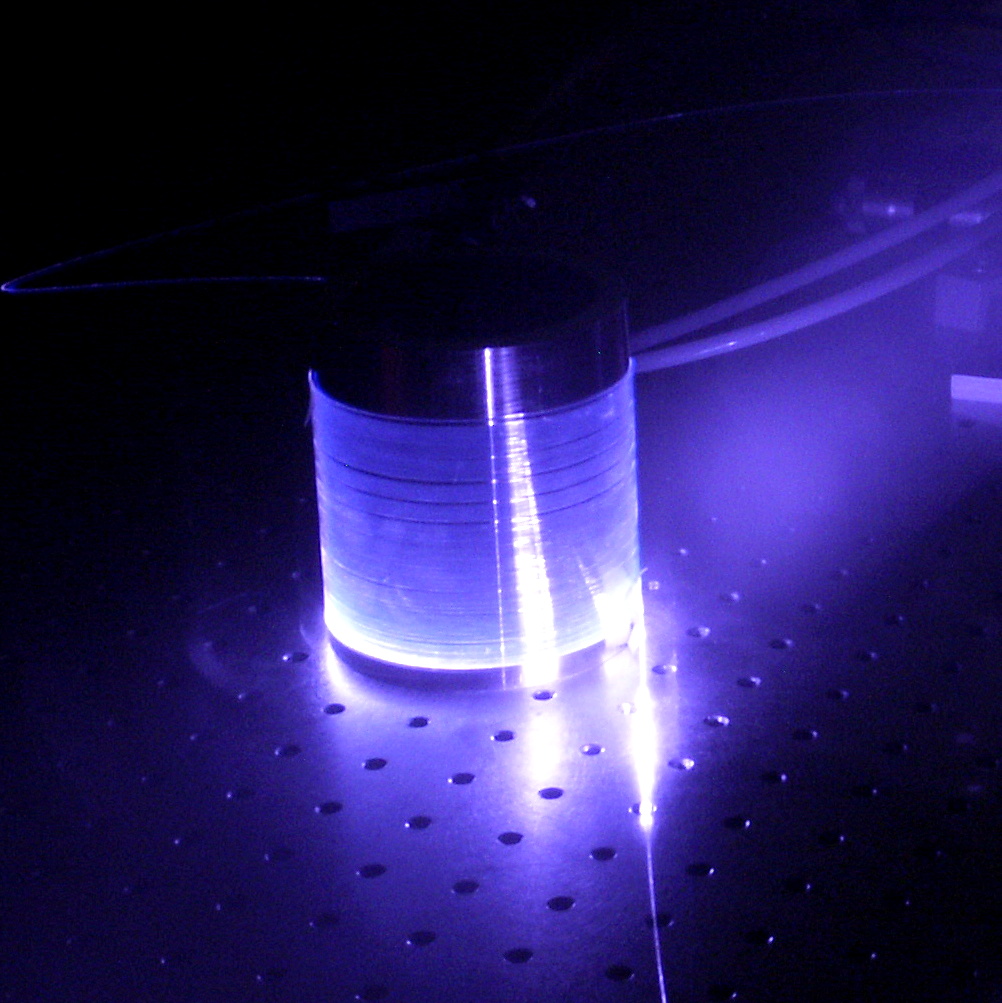 Thulium (Tm3+)-doped fiber lasers are of increasing interest for life science applications for two key reasons: first, their near-infrared (near-IR) output at 1940 nm falls within the broad 1900 nm absorption band of liquid water, enabling a host of biological tissue-related medical applications; and second, practical advances in Tm3+ fiber laser power and reliability are making them a cost-effective choice for laser-system builders. Together, these developments have motivated a new study to investigate the potential of Tm3+ fiber lasers for precision surgical applications—particularly for neurologic cancers such as acoustic neuroma.
In a collaborative effort involving Coherent (Santa Clara, CA) scientists and engineers who have developed and optimized a custom Tm3+ laser, and the research team of professor Thomas Milner in the Biomedical Engineering Department at the University of Texas, Austin, surgical application of thulium-based lasers is approaching viability.
Milner explains, "For some time, we have been interested in achieving better outcomes in precision (micro) surgical procedures, with the particular example of neurologic cancer. This is highly challenging because neurologic cancers are typically located in confined spaces due to protective bony structures, and damage to surrounding blood vessels produces bleeding which obscures the surgeon's vision. We're focused on developed diagnostic tools such as tomographic imaging that enhance visualization of these tumors, and surgical systems that can precisely cut and remove tumor cells and tissues without damage to adjacent normal neurologic structures."
Surgical applications
In one example, Milner describes how thulium lasers could benefit patients with a type of cancer found in the inner ear called acoustic neuroma (see figure). As an acoustic neuroma enlarges, it puts pressure on the facial and cochlear nerves, resulting in severe pain and facial deformity. "Due to limited imaging capabilities combined with rough cutting and nonspecific cautery tools, a conventional surgical approach to acoustic neuroma can result in a damaged nerve and a distorted facial appearance," Milner says.
For more details: - http://www.laserfocusworld.com/articles/print/volume-53/issue-08/world-news/fiber-lasers-2-m-thulium-fiber-laser-offers-precision-surgery-promise.html
Author's Bio