Stick-on Biosensor Monitors Blood Sugar-No Needle Necessary
Posted by
06/01/2018
0 Comment(s)
People with diabetes either have to prick their fingers and draw blood or wear a monitor with a tiny tube inserted into their skin to continuously measure glucose in the fluid between cells.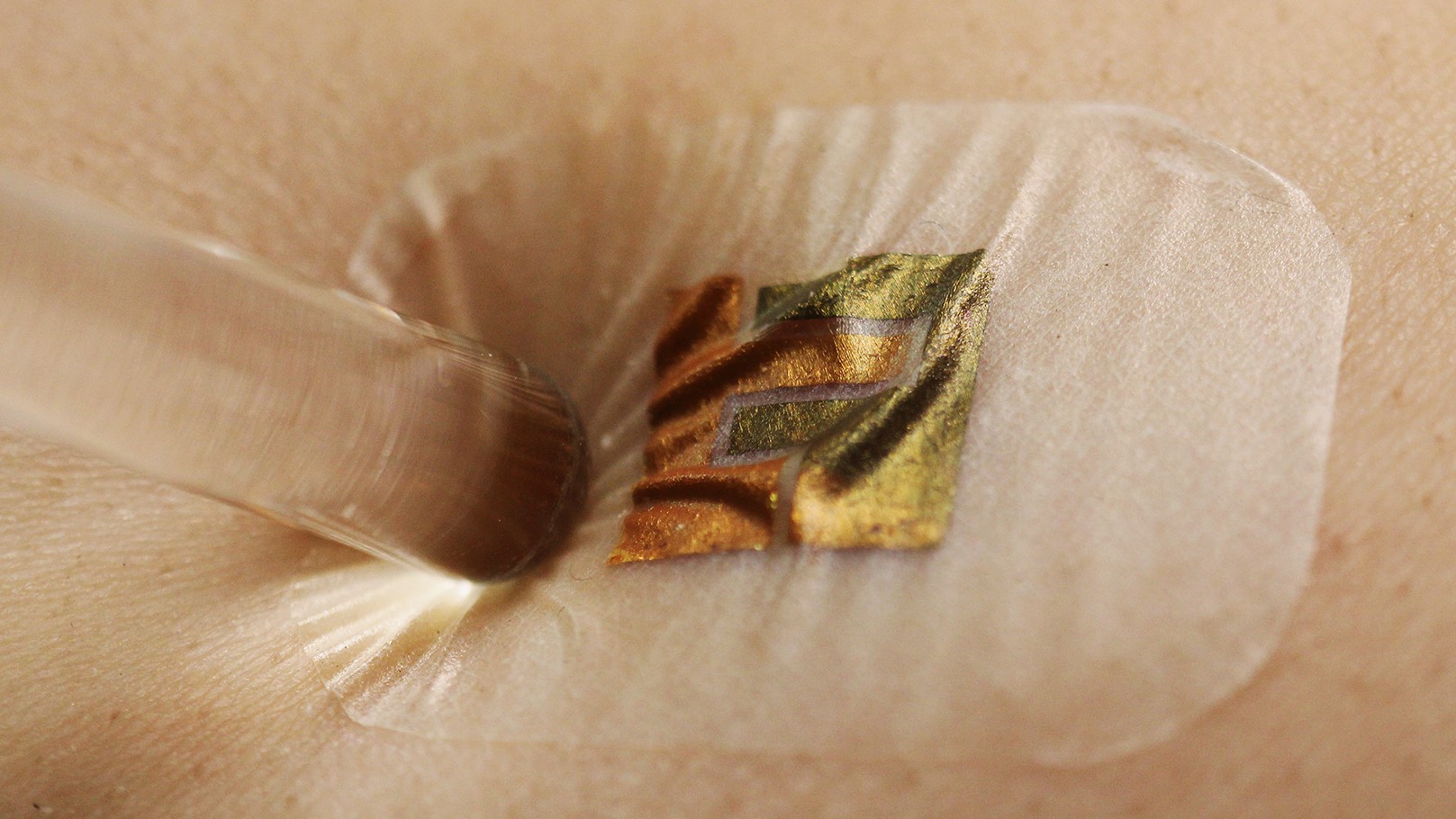 A new biosensor described in a paper published Wednesday in Science Advances suggests a workaround.
Instead of a finger prick, an extremely thin, skin-like patch instead uses electrical signals to drive glucose out of nearby blood vessels to the skin's surface to be measured.
The whole thing is powered by a paper battery, and looks a little like a trendy temporary tattoo.
The team of researchers at Tsingua University's Center for Flexible Electronic Technology hopes is team hopes to further develop the system and make it more precise, compact and reliable.
Source :- https://www.gizmodo.com.au/2017/12/this-stick-on-biosensor-monitors-blood-sugarno-needle-necessary/
Author's Bio