The ABC of Laminar Air Flow (LAF)
Posted by
19/01/2017
4 Comment(s)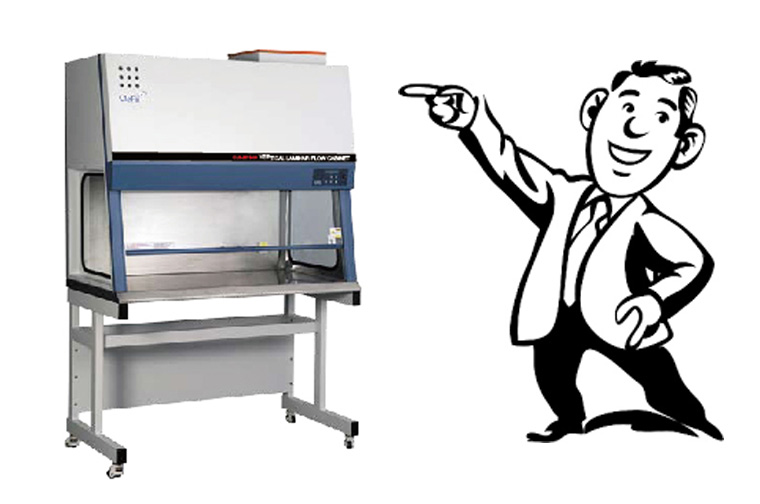 Laminar air flow (LAF) or a biosafety cabinet provides ISO Class I area for performing aseptic work. It has inbuilt HEPA and pre-filters circulating the stream of sterile air that blows any contaminating particulate matter in the working zone. LAF is provided with ultraviolet light which has to be switched on prior to starting any aseptic work.
Two types of LAF are available:-
Horizontal

Vertical
LAFs of different makes are available in a variety of sizes. Depending on the lab area decide on a suitable machine or get a customized one.
Points to be considered while purchasing LAF:-
Velocity

Particulate

Noise level

Lumination
Monitoring LAF:-
Cleanliness of the biosafety is very important. It should be wiped daily before and after work with 70% isopropyl alcohol. Switch on the UV light 15 - 20 minutes prior to starting the culture work. Do not switch the blower when the UV light is burning. Outsource LAF Maintainance contract on annual basis to monitor velocity, gas exchange and filter activity. Daily record the pressure by checking the readings displayed on the Magnehelic gauge.
A lot of service providers are available for making Maintenance contracts.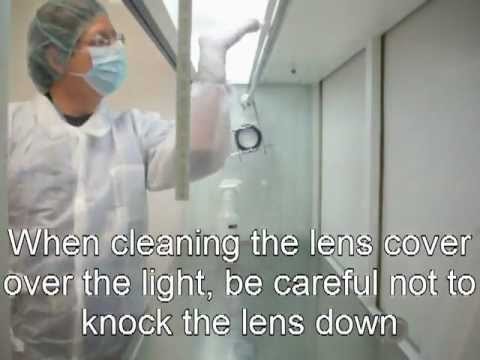 Workstation building:-
The arrangement of materials inside the LAF required for culture work should be appropriate to allow a sterile stream of air to flow freely. Culture media and reagent bottles, serological pipettes, pipetteman or pipette-aid must be kept on the sides of the cabinet. The area where work is to be performed should be free of obstacles to let the air flow circulate. Keep the discard vessel away from the culture work area and keep aerosol formation to a minimum.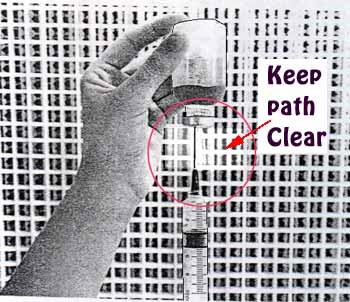 Environmental monitoring of Biosafety cabinets:-
Perform Settle plate method at different areas inside the cabinet to check the microbial load. Determine the alert and action limits by analyzing the load counts data obtained over a period of time. LAF is being Class-I area, the counts obtained in the work area shouldn't exceed more than one colony. If a colony is seen, take necessary precautions like fumigating the LAF and check to ensure that the load has decreased.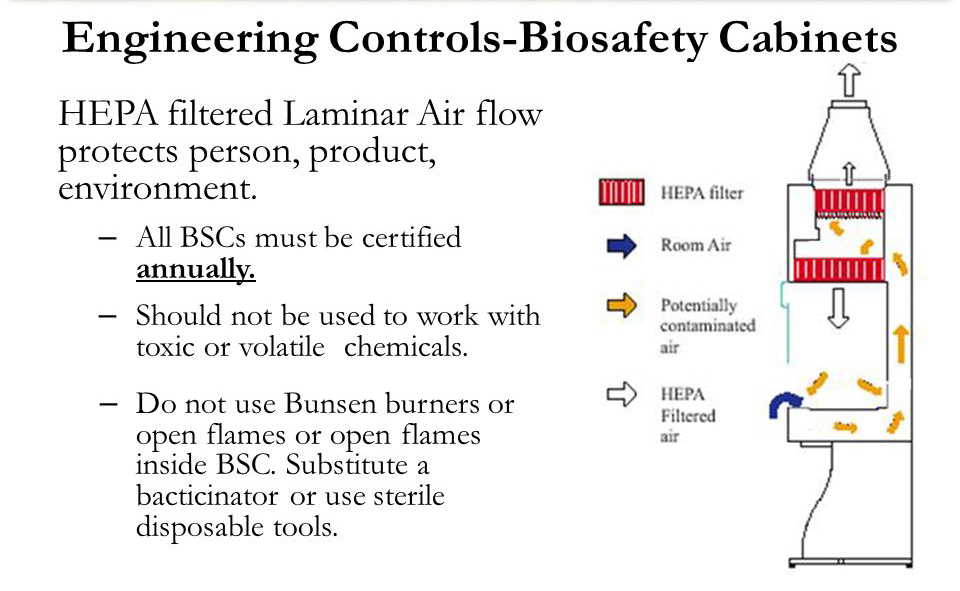 Author's Bio