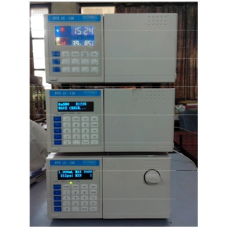 Description

The SYS LC 138 Liquid Chromatograph System is marketed & serviced by Systronics (India) Limited.. It can be widely used in the field of medicine, food, chemical industry and environment.




In either case, the system incorporates several key features which make it truly one of a kind in the world of HPLC Systems. The SYS LC-138 liquid system is more durable and stable as the complete system is test & check by our qualified engineers at our in-house Q.C. department.



Trinity design
SYS LC 138 adopted the trinity system of column over, system controller and solvent tray as a whole, which can reasonably use the space and enhanced the management of temperature and solvent.



Audit trail

Conform to GLP/GMP, equivalent to 21CFR Part Ⅱ standard.



Intuitive Software Control
The SYS LC 138 Liquid Chromatograph System adopts the most advanced

liquid chromatography system called VI2010 HPLC Data Work Station, which

designed for international standard, all the action of SYS LC 138 can be

directly controlled by the computer. The control is designed with the dedicated

keys that allow even a novice to turn on the pump and create methods. An

easy to read data display allows the user to monitor several parameters from

the same screen. When configured as a gradient HPLC system, user can

program and store different methods, all the methods can be linked or run

independently.



Easy maintenance
All user serviceable components are easily accessed from the front panel.

Once the head assembly is removed, the pistons and seals can be replaced

quickly and easily without the use of tools. The highest voltage of SYS LC 138

can be reached to 10000 psi, and the minimum detection limit is 1×10-9g/ml.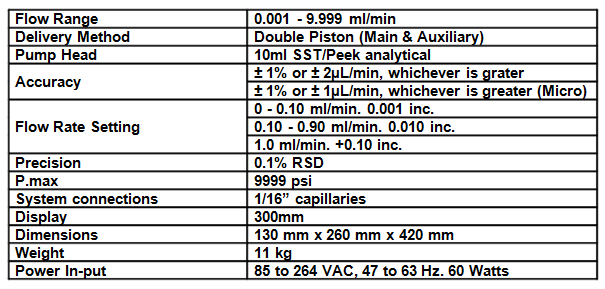 SYS LC 138 UV-VIS Spectrophotometric Detector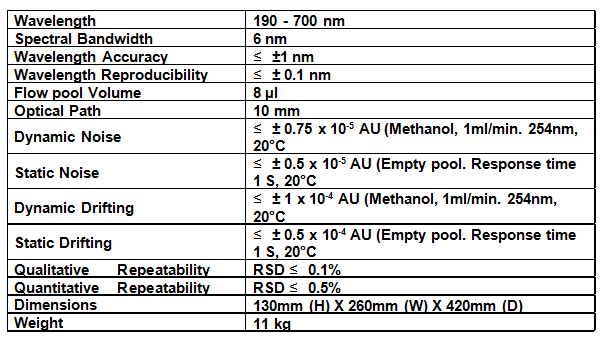 Systronics HPLC System