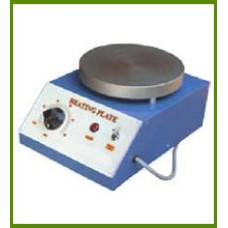 PRODUCT OVERVIEW

Available in three different variants, depends on specific use.
A cast iron plate is fixed on a thick mild steel body. Heating elements made of high temperature kanthal wire are fixed beneath the plate.
Body is covered with thick layer of epoxy polyster paint.
This provides a highly scratch & heat resistant surface for long lasting attractive finish.
HOT PLATE