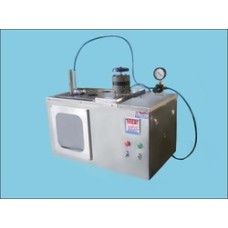 All our valuable clients can avail a broad gamut of Digital Viscosity Bath from us.
These products are engineered and fabricated using optimum quality materials, which we source from celebrated market vendors.
Made in tandem with the defined industry norms, these products are known for their ability to withstand adverse working conditions, rigid design, abrasion resistance and high tensile strength.
Specifications:
Hand Operated Cube Testing Machines(1000 KN) BOD Incubator Digital Viscosity Bath
Humidity Chamber Analytical Weigh Box cube breaking sample
Piston Cylinder Open Section Special Auger, S.p.t
digital viscosity bath