A Fitbit for the Stomach
Posted by
19/10/2017
1 Comment(s)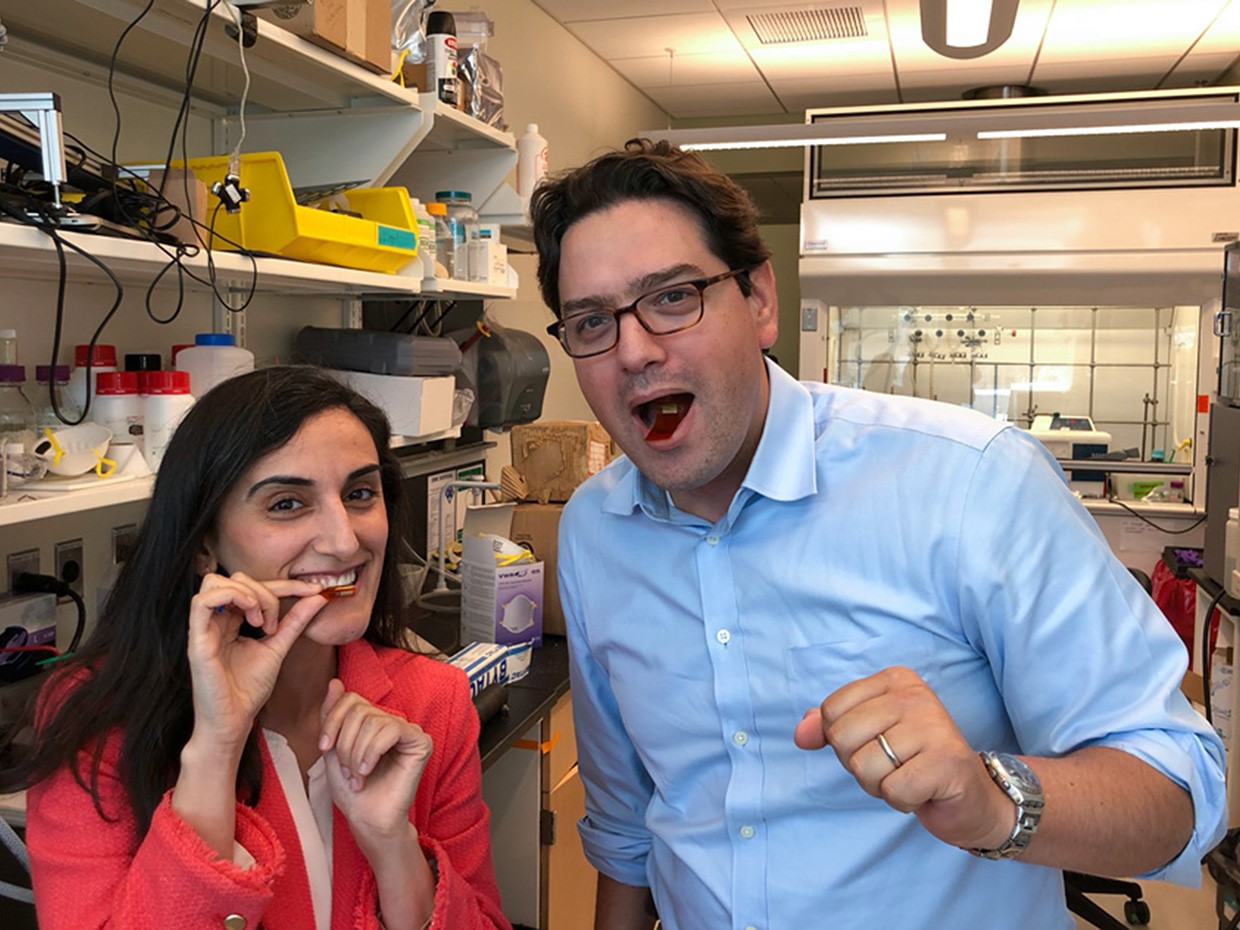 A team of scientist at MIT and Brigham & Women's Hospital in Boston developed a flexible sensor -device for recording how frequently a person is eating which will help monitor movements in the stomach, sense ingestion, and various gut disorders.

The 2-by-2.5-centimeter device consists of a flexible polymer, called polyimide, printed with electronic circuits: A gold electrode atop a material called PZT and a platinum electrode on the underside.

Currently, the device is just a proof-of-concept but according to the researchers, the future doctors could potentially use it for patients with gut movement disorders such as gastroparesis, a condition associated with diabetes in which the stomach does not empty properly.

Although no one was actually doing that in the current study, the thin device can be rolled up into a capsule and swallowed.

And once we're all comfortable swallowing tiny circuit boards, the device could become ubiquitous, like a Fitbit to measure food intake.
Source: - https://spectrum.ieee.org/the-human-os/biomedical/devices/fitbit-for-the-stomach
Author's Bio