How to Avoid Lab Accidents
Posted by
02/02/2018
0 Comment(s)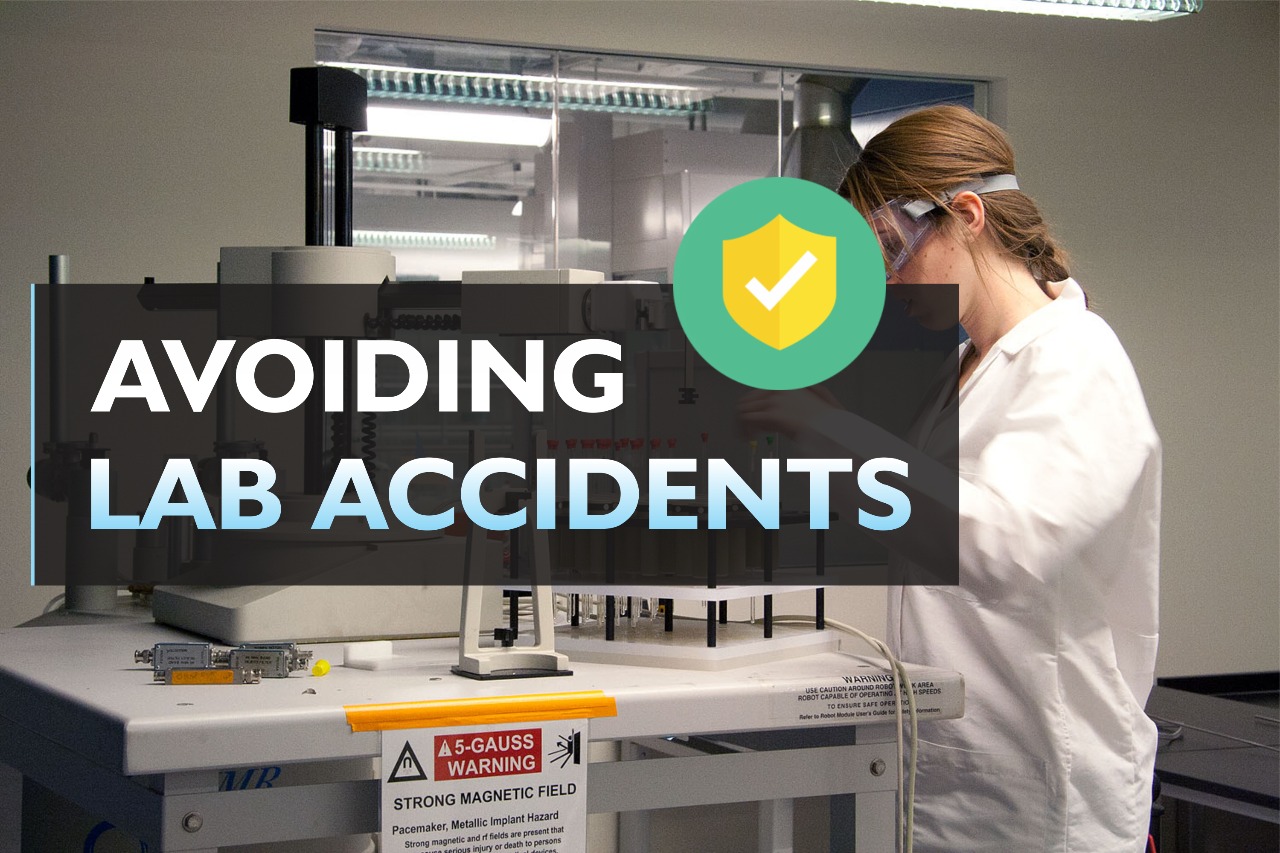 1.

Never eat or drink at your bench
While eating in your lab might seem like a good idea to save those valuable minutes spent in running to and from the cafeteria, particles of food can contaminate your experiments; moreover, the residue from prior experiments that are still suspended in the atmosphere of the lab can react with the eatables and make it fatal for you.
2.

Avoid using damaged equipment
Before using any beakers or test tubes make sure to thoroughly inspect their surface for any cracks. Even a minor unchecked chink could lead to accidents. For instance, when heating a damaged test tube, the chemical can leak on to the flame, causing it to explode. It can also leak directly on to your skin causing it to burn.
An organized bench is not just pleasant to behold but is also a life saver for a lab researcher. Clear away any remains of chemicals spilled while working. Some compounds, like concentrated acids and salts, might react with the air and produce undesirable results. Always keep your paper notes neatly stacked away when conducting experiments so as to avoid fire accidents.
4.

Never work in isolation
Whether you are a highly experienced scientist or a college fresher, when performing an experiment, try to work with a partner or in a room with at least one more person. This ensures that in case of emergency you are not alone and help can be reached immediately. This also allows to you to take breaks and get refreshed without having to worry about leaving your experiments unattended.
Author's Bio