"Smart" thread that collects diagnostic data when sutured into tissue
Posted by
25/07/2016
0 Comment(s)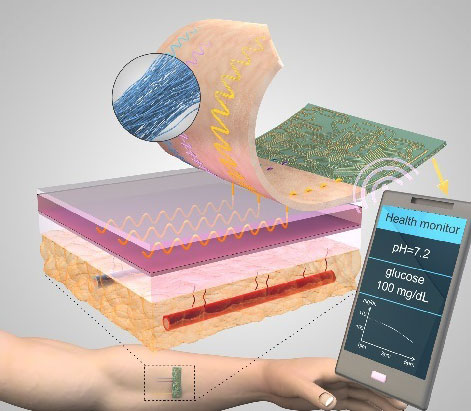 Smart threads are all set to play a key role in point of care diagnostics as it promises to make easier for doctors to monitor patients with serious wounds. The team at Tufts University has successfully shown how the smart thread can collect and transmit medical data - such as pH and glucose levels, plus tissue pressure, stress, strain, and temperature - in live rats, as well as cultured tissue. The data was transmitted to a cell phone and computer.
The team believed that these thread-based devices could potentially be used as smart sutures for surgical implants, smart bandages to monitor wound healing and also can be integrated with textile or fabric as personalized health monitors and point-of-care diagnostics.
Since the thread has natural wicking properties, more work needs to be hone to overcome issues like long term biocompatibility of the smart threads.
It will be interesting to watch how the researchers will be able to put the product at market stage.
Read more :-https://now.tufts.edu/news-releases/researchers-invent-smart-thread-collects-diagnostic-data-when-sutured-tissue
Author's Bio