Malaria detection for Rs.10!!
Posted by
25/10/2017
1 Comment(s)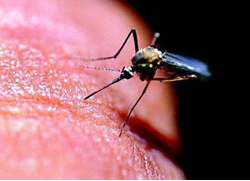 The researchers from Institute of Engineering and Management in collaboration with Indian Institute of Engineering Science and Technology, Shibpur have been successful in developing a mobile low-cost malaria detection portable device.

They claimed to use a mobile phone camera attach to a paper microscope which helps to take images of blood samples on a slide containing some chemicals. These data will be processed at a central service, which will ultimately detect the presence of malaria cell. The test results have registered 90% accuracy, which is significant!
The entire process will take just a few seconds with a remarkably low price of Rs.10!
Source: - https://timesofindia.indiatimes.com/city/kolkata/new-device-may-detect-malaria-cheap-and-fast/articleshow/61147506.cms
Author's Bio