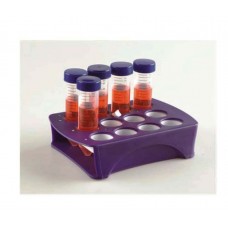 Quickly change tube sizes with this adaptable polypropylene rack.
Open the well with a turn of the knob or directly insert a tube into the opening.

Holds up to 12 similar size tubes
Imprinted references for easy identification
Generously-sized handles for easy transport
Accepts tubes and vessels from 16–30 mm in size, tubes 15–50 mL, wells 12.
Universal Tube Rack