Lab made hormone may reveal secret lives of plants
Posted by
19/03/2018
0 Comment(s)
A new synthetic hormone promises to tease apart the many different roles of the plant hormone auxin and could lead to a new way to ripen fruit.


By developing a synthetic version of the plant hormone auxin and an engineered receptor to recognize it, Howard Hughes Medical Institute (HHMI) Investigator Keiko Torii and colleagues are poised to uncover plants' inner workings.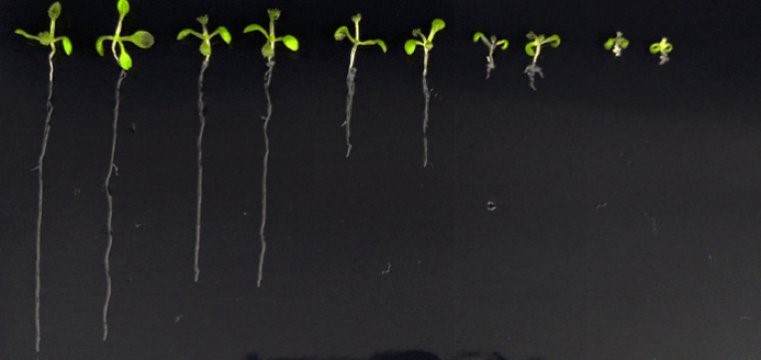 The new work, described January 22, 2018, in the journal Nature Chemical Biology, is "a transformative tool to understand plant growth and development," says Torii, a plant biologist at the University of Washington. That understanding may have big agricultural implications, raising the possibility, for instance, of a new way to ripen strawberries and tomatoes.
To plants, the hormone auxin is king. Among many other jobs, auxin helps sunflowers track sunlight, roots grow downward, and fruits ripen.
The research team at the University of Washington created a new way to study plants' responses to auxin by designing a lab-made version of the hormone that can be precisely controlled with their system, up and running, the researchers tested a long-standing question in plant biology. Scientists knew that germinating seedlings use auxin to grow quickly. But the identity of the exact receptor that allows this process to happen wasn't settled.
Other fundamental scientific questions can be addressed with this system, Torii says, such as auxin's role in corn ripening and in opening the stomata, the structures that let plants breathe.
One day, synthetic auxin might even find a place in agriculture. Auxin is currently sprayed on fruits to hasten ripening. But in high concentrations, the hormone can act as a plant-killing herbicide. Fruits engineered to carry the synthetic receptor could be ripened with the synthetic auxin hormone, Torii says, eliminating the need to spray auxin indiscriminately. But, she cautions, much more testing needs to be done before a synthetic hormone system can be used for growing food.
Source :- https://www.sciencedaily.com/releases/2018/01/180122150647.htm
Author's Bio