Parsley and other plants lend form to human stem cell scaffolds
Posted by
27/03/2017
0 Comment(s)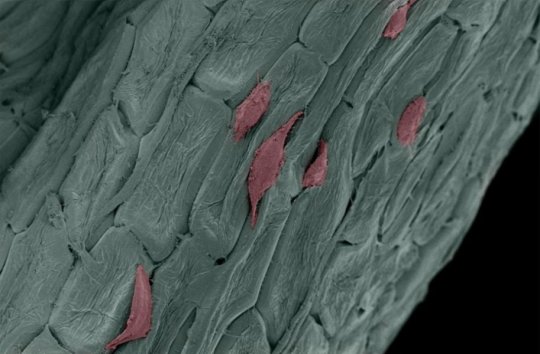 Borrowing from nature is an age-old theme in science. Form and function go hand-in-hand in the natural world and the structures created by plants and animals are only rarely improved on by humans.
Scientists are using the decellularized husks of plants such as parsley, vanilla and orchids to form three-dimensional scaffolds that can then be primed and seeded with human stem cells to optimize their growth in the lab dish and, ultimately, create novel biomedical implants.
The new approach to making scaffolds for tissue engineering depends on cellulose, the primary constituent of the cell walls of green plants. The team found that stripping away all of the other cells that make up the plant, and treating the leftover husks of cellulose with chemicals, entices human stem cells such as fibroblasts - common connective tissue cells generated from stem cells - to attach to and grow on the miniature structures.
For more details: - https://www.sciencedaily.com/releases/2017/03/170321092738.htm
Author's Bio