"Sugar, I can't work without you.", says Brain
Posted by
29/01/2017
0 Comment(s)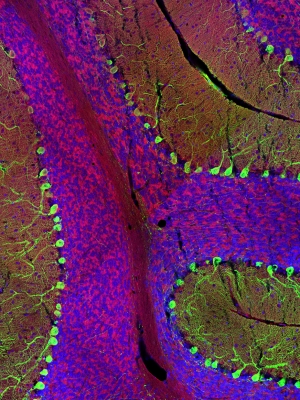 New research is providing insights into why the brain is so reliant on sugar to function.
In a study published Jan. 19 in Neuron, a research team led by Weill Cornell Medicine investigators discovered that brain cells use a specific sugar, glucose, to fuel the transmission of electrical signals that enable people to think, breathe and walk. These findings suggest that the brain uses the same process to produce energy on demand as muscles do during exercise, and the study raises a puzzling question of how the glucose-regulating hormone insulin affects brain function.
The findings may explain how meals and snacks without sugars prevent seizures in children with a drug-resistant form of epilepsy. The spread of a seizure relies on high-frequency firing of synapses, which leads one synapse to activate another, cascading throughout the brain's circuitry. Maintaining low sugar levels may prevent synapses from being able to perform optimally, in turn protecting the brain against seizures.
For more details: - http://www.news.cornell.edu/stories/2017/01/brain-cells-mobilize-sugar-response-increased-activity
Author's Bio